Saturday, June 25, 2005
TEARS FOR BUDDHA....

The sweetest, most gentle, most loving cat, I have shared my life with for the past nine years is gone. Buddha has been missing since Friday and in the desert, 99% of the time,that means one thing.
As I told my Dear Blog buddy Lois, at Home Fires,

"That fucking Felinapause may have been the end of sweet little Buddhatootah (my nickname I have crooned at her in the stupidest voice imaginable for the past nine years.) Sarah and I have been weeping off and on, all day long. I have that nauseous- something stuck in my throat - dreadful feeling .

Please let there be a miracle!"
So much sadness here in the desert.

Friday, June 24, 2005
what Kind Of Person Are You?
life in the desert Life as an ENFP

I took this quick test at Monster.com and Finally! after 43 years. I have an answer to the question:

So, what kind of person are you?



(Extravert, Intuitive, Feeler, Perceiver)
People of this type tend to be enthusiastic, talkative and outgoing; clever, curious and playful; deeply caring, sensitive and gentle; highly innovative, creative, optimistic and unique; adaptable and resourceful but sometimes disorganized.

The most important thing to ENFPs is the freedom to see possibilities, make connections and be with a variety of people.

Great careers for ENFPs

Here are just a few popular and often satisfying careers for people whose Personality Type is ENFP:

Advertising account executive
Career / outplacement counselor
Management consultant
Developer of educational software
Journalist / magazine reporter
Graphic designer
Art director
Copywriter
Corporate team trainer
Psychologist
Inventor
Human resources professional
For dozens of other satisfying career options, as well as customized advice on how to use your unique strengths to conduct the most successful job search - be sure to check out Do What You Are.

What shape is open?
As irrigators lead water where they want, as archers make their arrows straight, as carpenters carve wood, the wise shape their minds.
The Buddha

Thursday, June 23, 2005
Ahhhhhhhhh....

if we could just make it to the door...
Then it hit
The vacuumesque suction of freezing air
Goose bumps spread over every inch of me
the aroma
the coffee grinder
A long exhale from my daughter
I pointed to two , stuffed purple chairs
Sit
Ill get the drinks
Smiles(in perfect synchronicity)


life in the desert
SWOLLEN FEET
Just as we slumped our over heated bodies into my our scorching car following my dd's two hour medical appointment in the 115 degree lower desert, her cell phone rang.
"What did you say summer? Well, how big is it? The highway's closed? Both Lanes?"
Turning to me, her swelling feet propped up on the dash," Both sides of the grade are closed.
(in perfect synchronicity) "Oh Nooooooooo!"


FIRE ON OUR MOUNTAIN
Wednesday, June 22, 2005
If you look at every human being as a Divine mirror, you will know yourself and understand life.
Sherif Baba

Tuesday, June 21, 2005
Grandpa on the tracter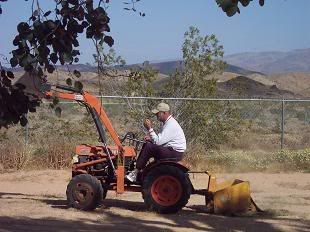 The tortoise who stayed a week
I MISS YOU BRITTANY
ME AND MY AMAZING GRANDAUGHTER BRITTANY





Monday, June 20, 2005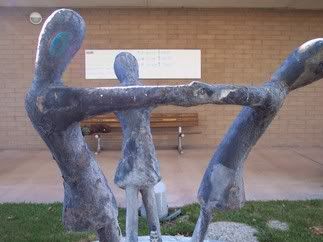 Yesterday we obeyed kings and bent our necks before emperors. But today we kneel only to truth, follow only beauty, and obey only love.-- Khalil Gibran.

Sunday, June 19, 2005
2 SISTERS
If you have a strong mind and plant in it a firm resolve, you can change your destiny.
Paramahansa Yogananda