Thank you , wonderful (((Friends)) for the love, support, healing energy, and (((Lois Lane)), I may send that poem along with my feed back sheet to the swanky surgery office! (with your permission, of course)
Phyllis - I love you all! I am hugging my puter screen where the angelic faces of your little ones shine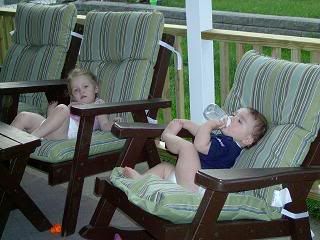 Beezy Loves You XOXOXOXOXO

the pictures mAde my day!

* WELCOME HOME LYNN * MEGAN WE LOVE YOU

* ONLY 27 DAYS TILL LENNA COME HOME!!

* KIM YOUR POEM ROCKED, AS DOES BO BICE!!!!

* CAROLYN- THANKYOU FOR REFORMATTING THE FILES!

* BEAR, THANKYOU FOR SHRINKING THE PICS TO JUST THE RIGHT SIZE FOR THE BLOG!

* MY LOVE, GOOD LUCK ON YOUR TOURNAMENT! yOU ARE NUMBER #1
IN MY EYES. ALWAYS!